Power Capacitors Limited started manufacturing TRANSWAVE Converters back in 1984.
In that time over 25000 converters have been supplied to equipment manufacturers, machinery distributors and end-users alike.
The Company has developed a considerable reputation for product quality, reliability and outstanding customer service, both pre- and post-sales.
The TRANSWAVE Converter is still the only converter manufactured in the UK in an ISO9001:2015 quality assured environment. Power Capacitors Limited was first accredited with this quality accreditation in 1996.
All new TRANSWAVE Converters are covered by a 2 year "back-to-base" warranty.


OVER FOUR DECADES OF POWER QUALITY SOLUTIONS
Power Capacitors Limited was founded in 1973.
Even back then, Power Capacitors was a company with a single-minded objective: to excel in Power Quality, Power Factor Correction and related capacitor technologies.
In those early days, the company recognised that there was a growing need for higher levels of engineering, quality and customer-focused service in the industry.
Power Capacitors has been championing this belief ever since.
The company has always been based in Birmingham, where it has continued to grow.
In the mid-1980s Power Capacitors moved to its current administration hub and manufacturing facility located at Redfern Road, Tyseley.
Our customers range from large multi-national manufacturing, financial and utility companies to SMEs and private individuals
The Company currently employs 20 people and enjoys an annual turnover in the order of £2.7million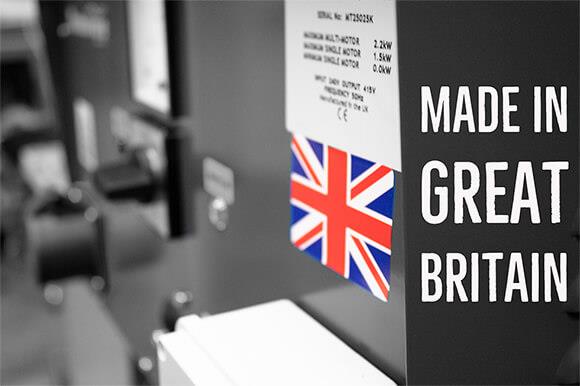 SUPPORT BRITISH MANUFACTURING