The smart way to build your gaming collection
Our Vision for the Future of Gaming
We grew up with games and they became something more important than the code on a cart or disk. They could be many things; a badge of honour in the playground for 'clocking' a game in the quickest time; a symbol of friendship when you decided to loan someone your game; a mystery to be solved with only vague rumours and wild claims about what to do and what you'd find; for those and many other reasons our love of games runs deep.
So we've grown up (a little bit) since then and we still love those games (even the ones we never got to play). We started to build our retro collections, but perhaps like many of you, we ran into a lot of frustrations along the way. So much of what we'd found and sometimes what we'd unfortunately bought was in poor condition whether it was dodgy power leads with loose connections, games that sometimes crashed or didn't work at all or pads with broken buttons. Dealing with this stuff wasn't fun and emulators weren't the answer we were looking for so we decided to do something about it.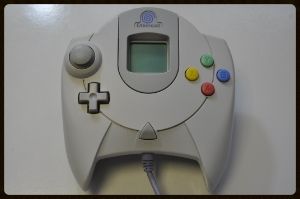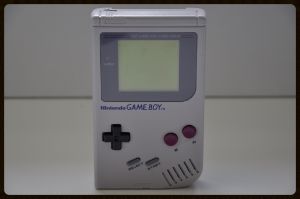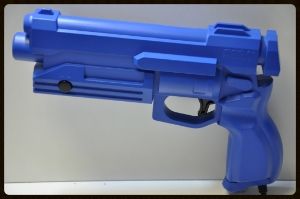 QUALITY PRODUCTS
Regardless of the condition every item follows a defined process to maximise its longevity and to improve its visual appearance. Some items may take longer than others but every item is quality checked to ensure it meets our high standards before we distribute it to our Fellow Gamers.
Many units of consoles and games have been sold all over the world (especially in the 90s) but unfortunately so many of them have fallen into disrepair or been lost. Their numbers have dwindled and many of the most important specimens are now facing extinction. It is our ambition to find and restore as many of these as possible to such a high standard that we can continue to enjoy them for another 20 years. We would rather not rely on third-rate Emulators to try and replicate them; we believe that the gaming industry of old was so good in the first place, we should give a little TLC to keep it going for another few decades.
To let you know how we look after these rare specimens, please refer to our Refurbishment & Restoration guide.
OUTSTANDING CUSTOMER SERVICE
This company was created following years of frustration hunting down the games required to satisfy our own 'retro bug' so we know how infuriating it can be to deal with companies that have substandard customer service.
Our philosophy at GameOver Gaming is simple; we don't just want to provide you with quality products or simply with the service that you'd expect – we want to go that extra mile so that your quest to build up your gaming hoard is as frustration free as possible. Whether you buy 1 game or 100, send us an enquiry or have some feedback, we will deal with every call and email with the respect they deserve. We endeavour to provide outstanding customer service and whilst we understand that sometimes things outside of our control can go wrong, we'll deal with any issues that arise as if it we were the ones eagerly awaiting the delivery of that prized game or console.
We are always looking for ways to improve so if you have any feedback or suggestions on ways in which we can enhance our customer experience, please contact us on enquiry@gameovergaming.co.uk.

FIRST POINT OF CONTACT
We love Gaming and all of the old games so much that we believe they should be around for the next generation to enjoy, but this is only going to be possible if we ALL look after them. Our approach to refurbishment and restoration is very time consuming but is necessary to ensure the longevity of retro & vintage gaming.
*** Of course, we want our customers to feel confident in the products they invest in but we also want those products to last for years to come ***
As Hudson says in the movie Alien; 'Its game over man, its game over'.
Should you have any queries or questions about us, or Gaming in general, then please do not hesitate to get in touch.
enquiry@gameovergaming.co.uk
Thanks again for all your support; we couldn't do it without you!!!