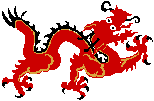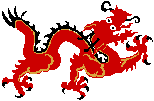 Bargains Galore
Pet Supply Uk & Dropshipping Services
Pages last updated 15.10.08

---
THANKS FOR LOOKING:
http://www.petsupplyuk.com/dropshipping
---
We are a Wholesale Clearance Pet Supplies & General Goods Business based in the Newport Gwent South Wales Area.

We offer competitively priced products which include supermarket 'end of line' items, bankrupt stock and clearance products all of which are brand new.

We are able to supply other wholesalers, retailers, market traders and car-booters throughout the UK & also provide a Pet Supplies Dropshipping Service For Trade Customers.


What we supply at this time:
VARIOUS PET SUPPLIES:
MIXED PET FOOD PALLET LOTS
MIXED DOG CHEWS PALLET LOTS
MIXED CAT LITTER PALLET LOTS
MIXED PET FOOD & ACCESSORIES PALLET LOTS
HORSE FOODS BY THE PALLET LOT
WILD BIRD FOOD BY THE PALLET LOT

www.petsupplyuk.com/dropshipping
www.petsupplyuk.com
---
Postal Address:
Bargains Galore 328 - 330 Chepstow Road, Newport, Gwent, South Wales NP19 8NP Tel: 01633 282400 Mob: 07788162894
E-mail:
admin@petsupplyuk.com
Any Questions Speak With Us On Live Chat Link Below
Page last updated 08
.10.08


Copyright 2008 Bargains Galore