Why Buy Teak Garden Furniture and Rattan Outdoor Furniture from Us?
For more than two decades the team at Jati has been designing and manufacturing a range of quality, modern classic teak garden furniture and all-weather rattan outdoor furniture for sale to discerning homes & design professionals throughout the UK and worldwide. Our extensive range of stylish, durable, authentic and sustainable Grade-A teak garden furniture and contemporary wicker outdoor furniture is on sale from our Surrey Showrooms or from this website. Look for our new design trends, product reviews in addition to our easy returns policy with an exceptional level of customer service.
Featured Product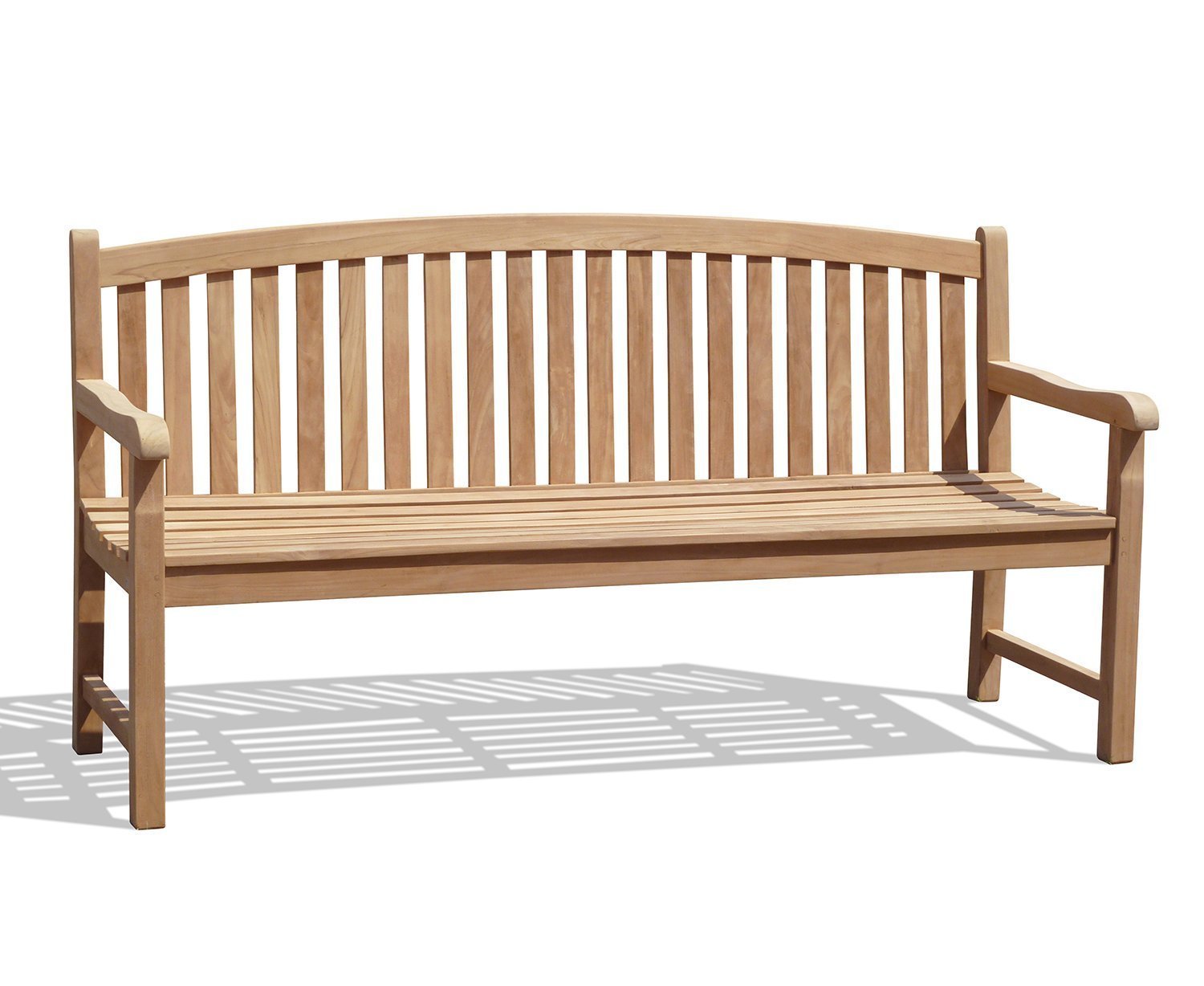 Price: £265.00
Was: £329.00
A classic park and garden outdoor bench manufactured in the traditional manner with mortise and tenon joints and teak dowels. This durable, premium grade, sustainable, plantation grown teak bench will be an attractive addition to any garden, outdoor poolside or patio area. Delivered fully assembled.
Recent Feedback for jatiltd (166 100%)
Delivery policy and costs

We deliver the majority of our range ourselves in order to ensure safe delivery. Where possible our furniture is delivered fully assembled for your immediate, stress free, enjoyment. We are able to deliver orders to mainland England and Wales usually within two weeks of receiving your order at no additional cost.

You will be contacted with a delivery date, for larger items delivered by our own fleet of vans, and if it is not convenient an alternative date will be given.

Read more about our Shipping & Returns policy here.
Jati is a leading manufacturer and direct supplier of high quality teak garden furniture. for homes, luxury hotels, spas, resorts, local authorities, schools, restaurants and clubs. As such we are very competitively priced, with a strong commitment to bio-diversity and sustainable growth. We are customer focussed and demand driven; so do contact us if you require any item of furniture not shown on this site or perhaps an alternative size to that indicated as being available. If required, our extensive manufacturing capacity enables us to produce from single bespoke pieces to multi-item full container loads to our customer's stringent requirements, usually within six to eight weeks.

Read more about us here.
Where does your teak come from?
Our teak is sourced from the sustainable plantations of Perum Perhutani, on the island of Java. These plantations are owned and managed by the government who have a strict policy with regard to the age, size and number of trees felled each year, together with a comprehensive sustainable replanting program.

What type of wood is teak?
Teak, Tectona grandis, is a dense, close-grained hardwood high in natural oils and rubber. These characteristics give teak strength and durability, making it virtually impervious to the effects of rain, salt, sun or snow and hence very resistant to rotting.

Is all your furniture supplied with a fine sanded finish?
We produce furniture with many finishes, from teak-oil to lacquer or from fine sanded to distressed. Simply let us know your requirements - you shall not be disappointed.

Can I keep my furniture outside all year?
Yes, the properties of teak enable it to withstand the most inclement of weather - hence its use as decking on ships. However, it will get dirtier than furniture enjoyed during the spring and summer only. For storage we recommend an outhouse, garage or garden shed. However, please ensure that there is not a dramatic change in the heat and humidity as this can cause your furniture to crack.

Read more questions and answers here.